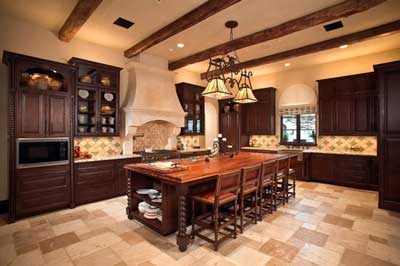 Lighting has the unique ability to reveal the world around us, shaping our vision and determining both the beauty and function of our surroundings. Illumination can sculpt spaces and create an infinite palette of different moods, but it can also render a space flat, harsh and uninviting if not applied with thought, care and knowledge. The experienced lighting designers and lighting consultants of Illuminations Lighting Design understand this elusive science. They also know their tools–the world's best lighting products–and how to effectively harness them. By working with architects, interior designers, builders, and ILD clientele to create custom lighting designs and specifications, consistently high quality is assured.
Although architects' offices, interior designers, and even engineers often layout electrical plans, their areas of responsibility are so broad that most do not have the ability to become truly educated about lighting technologies and lighting design. Additionally many offices will hand off the interior lighting design to a factory representative or showroom that has little knowledge of the client or their needs and will be doing the design and specification based on their own employment alliances and pricing structure. An architect or interior designer that recommends using a lighting consultant is not showing their weakness or lack of knowledge. Rather it's the other way around – they are recognizing the importance of the project at hand and knowing when to call in the experts so that the job is able to reach its fullest potential!
It's never really too early to contact a lighting designer, though it can be too late. Ideally a custom home lighting designer should be brought in as a part of the team during Schematic Design. The client, architect and/or interior designer should have the basic layout and design of the project in plan so that the feel, needs, scope, and challenges of the project can be communicated throughout the design team. By being brought in before Design Development continues, the lighting designer will be able to make suggestions about the architecture that may affect or aid the lighting and will also be able to consult in designing lighting control systems. The earlier you bring a lighting consultant in on your design meetings, the more integrated with the architecture the lighting is able to be. The later you bring the consultant in, the more the lighting system will look and act like an afterthought and the more the design will be compromised.
The lighting consultants and Houstom home design specialists at Illuminations understand how color, texture, form and shadow can be molded creatively to produce the effect required. This can only be accomplished with the correct equipment and a complete knowledge of lamp types and lamp performance specified in a lighting floor plan. An Illuminations signature lighting design is a space where every lantern, sconce, chandelier, up light and down light ideally balances a room for its precise intent, including hard-to-light spaces.
Whether you are embarking on a new project or looking to enhance an existing space, one of the most important components to the success of the project is the lighting design. If your goal is energy conservation, setting moods, assuring the function of a space, or implementing a control system, enlisting the services of a professional lighting consultant is a wise and important investment. At Illuminations Lighting Design, we tailor our consulting services to each job, from a simple critique of plans to a full lighting design, complete with fixture specifications and CAD drawings. In our initial lighting design service interview, we work with the client early in the project to understand their goals and objectives, simultaneously coordinating with the design team to integrate those ideas into a beautiful and functional design. During construction, we are available for site visits to coordinate issues that arise, ensuring that the original lighting design intent is fully realized. The whole project comes together to striking effect when we aim and adjust all fixtures after move in and program any Lutron Homeworks lighting control to the client's wishes.
Our areas of lighting expertise include residential, commercial, landscape, liturgical, building facades, and hospitality. We are fully equipped to produce CAD drawings, full specifications, residential lighting plans, photometrics, energy code documentation, hand renderings, control system layout and programming, and construction administration.
We are located in Houston Texas but provide commercial lighting systems and house lighting plans in Austin TX, El Paso Texas, San Antonio TX, College Station Texas, Beaumont TX, Dallas Texas, Midland Tx and points beyond.
Related Content